About the DLLC
Delmarva Land and Litter Collaborative (DLLC)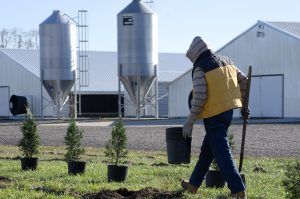 brings a diverse group of stakeholders together to work on finding environmentally sound approaches to chicken farming on the Delmarva Peninsula. DLLC members believe that a constructive, consensus-building approach is the best way to develop broadly supported solutions that address chicken-related issues.
DLLC supports solutions for land management that will improve the productivity of agricultural lands, protect water quality in our local waterways and the Chesapeake Bay, and strengthen the economy to preserve and protect the region's rural and cultural heritage.
DLLC works to understand current challenges around chicken litter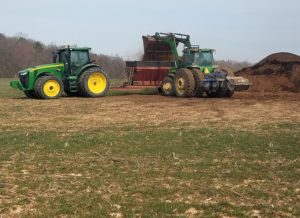 management and collaboratively identify new approaches, including beneficial uses, transportation alternatives, and treatment options. Used wisely, chicken litter is a valuable commodity for crop fertilization and an important component in restoring soil health. However, if applied incorrectly, excess litter can lead to nutrient transport to our local waterways.
Our members recognize that new and emerging technologies may offer promise on the Delmarva. This is why our membership looks for innovative solutions that can reduce nutrient runoff related to chicken production. Perhaps just as importantly, we also look toward each other and commit to working collaboratively to identify the most sustainable path forward.