DLLC Members
Delmarva Land & Litter Challenge partners believe that significant progress can be achieved in meeting the nutrient reduction goals that have been established for the agricultural sector. Working together they are committed to supporting pathways for land management that will improve the health and productivity of agriculture and the Bay, while strengthening the economy that preserves and protects the region's rural cultural heritage. All stakeholders who embrace the Delmarva Land & Litter Challenge goals are invited to join in this grand collaborative to achieve these outcomes.
DLLC Executive Committee
Amy Jacobs | Watershed Restoration Director, The Nature Conservancy – Chesapeake Bay Program
Andrew McLean | Poultry Grower, Relief Farm
Bob Gallagher | Founder, West/Rhode Riverkeeper
Bob Frazee | (Former) CEO, MidAtlantic Farm Credit, ACA
Bobby Hutchison | Farm Partner, Hutchison Brothers
Jeff Horstman | Executive Director, ShoreRivers
Michael Phillips | Director of Special Projects, Perdue AgriBusiness
DLLC Steering Committee Chair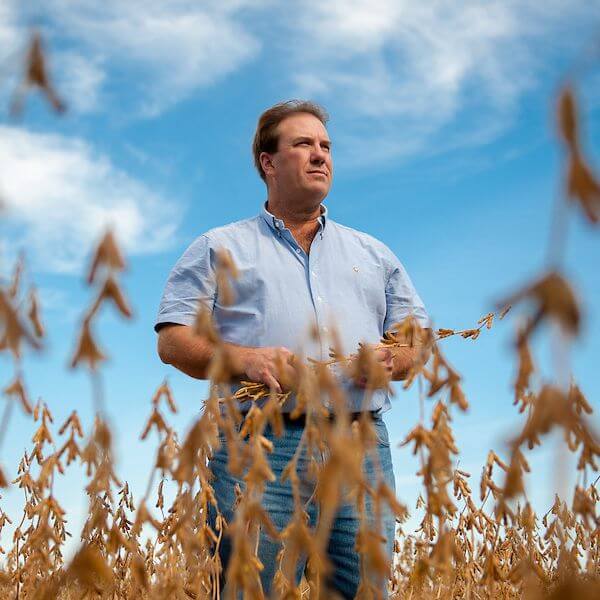 Andrew McLean | Poultry Grower
Andrew L. McLean was born and raised in Harford County, MD. He is a 1986 graduate of Virginia Tech with a degree in Agriculture Economics. Andrew spent 28 years working in agricultural finance on Delmarva and has been a poultry grower since 2006 in Queen Anne's County. Andrew is a past president of Delmarva Poultry Industry Inc., the Queen Anne's County 4-H Park, and the Ruthsburg Community Center. Andrew was also a Co-Chair of the Chesapeake Bay Land & Litter Work Group.
DLLC Steering Committee Vice-Chairs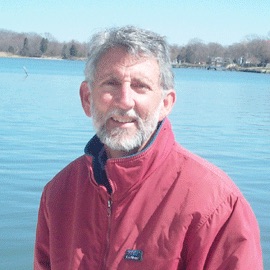 Bob Gallagher | Founder, West/Rhode Riverkeeper
Prior to founding the West/Rhode Riverkeeper, Bob practiced law in Washington D.C., for more than 35 years litigating cases in federal courts and courts of appeals, including the Supreme Court, around the country. In 2005, he founded West/Rhode Riverkeeper, and, at various times, served as Riverkeeper, executive director, and board chair until 2015. In 2005, he also co-founded the Anne Arundel Chapter of the Maryland League of Conservation Voters, which he continues to serve on as co-chair. He serves or has served on the boards of the Maryland League of Conservation Voters, the Chesapeake Environmental Protection Association, the Scenic Rivers Land Trust, Annapolis Green, and Waterkeepers Chesapeake. He is also a co-chair of the Maryland Clean Agriculture Coalition, and serves on the Board of Appeals (zoning) of the City of Annapolis.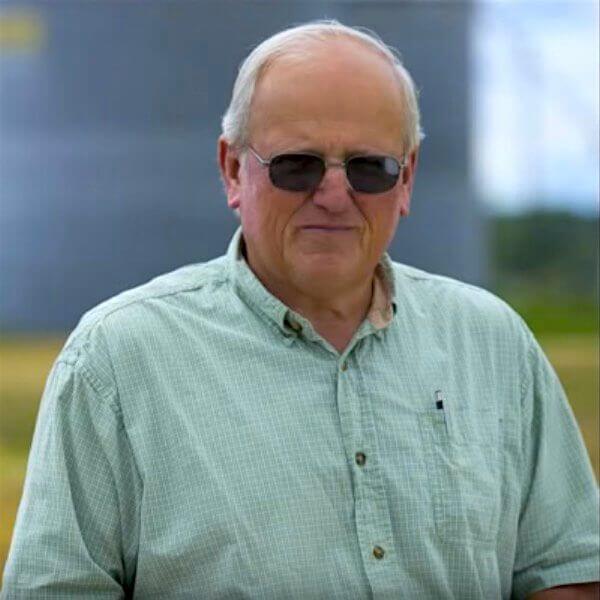 Bobby Hutchison | Farm Partner, Hutchison Brothers
The main focus of Hutchison Brothers is on grain production and vegetable farming. Bobby has been an active grain producer for over 25 years. In addition to his work on the farm, Bobby serves as a board member of Hughes Center for Agro-Ecology, and was a Co-Chair of the Chesapeake Bay Land & Litter Work Group.
DLLC Steering Committee Members
Alan Girard | Eastern Shore Director, Chesapeake Bay Foundation .
Alan Girard is responsible for CBF's environmental protection and restoration programs on Maryland's Eastern Shore, and oversees the organization's regional efforts to help communities reduce pollution to the Bay and its local rivers and streams. Since 2001, Alan's roles at CBF have included developing public policy, coordinating local and statewide advocacy campaigns, and engaging communities in solutions to pollution control challenges. Alan did his undergraduate work at Ithaca College and has a Masters in Environmental Management from Indiana University. Before joining CBF, he was a manager at Pickering Creek Audubon Center, and did conservation work in Indiana, Montana, Rhode Island, and Vermont. He serves on a number of boards and committees and lives with his wife and three children in Easton, Maryland.
Allen Davis | President, Rich Levels Grain, Inc.
Allen Davis is a 6th generation family farmer in Kent County, Maryland. On the farm they grow corn, wheat, soybeans, and broilers. Allen graduated from the University of Maryland in 1977 with a degree in General Agriculture, and is currently married with three children and four grandchildren. In addition to managing the family farm, Mr. Davis also serves as the Treasurer of the Maryland Grain Producers Utilization Board, a member of the Kent County Board of Zoning Appeals, and the Board of Directors for People's Bank in Kent County, MD.
Amy Jacobs | Watershed Restoration Director, The Nature Conservancy – Chesapeake Bay Program
Amy Jacobs is co-leading the Delmarva Conservation Partnership with the Delaware Maryland Agribusiness Association with the goal of implementing conservation practices on Delmarva that improve water quality, enhance habitat, and sustain a viable agricultural industry. She has worked with farmers and landowners on the Eastern Shore of Maryland and Delaware since 1997 focusing on the design and placement of both infield and wetland restoration opportunities. Amy previously worked for the State of Delaware Department of Natural Resources and Environmental Control leading their Wetlands Monitoring and Assessment Program for 11 years.
Bill Massey | VP of Live Operations, Mountaire Farms
Bill Massey is the Vice President of live operations at Mountaire Farms. Having been raised on a farm in Wicomico County, Bill's roots in Agriculture run deep. He has worked in the Poultry Industry for 38 years, and throughout his career he has also operated farm operations that he owns. He has served two terms on the Maryland Agriculture Commission. He is also a past President of the Delmarva Poultry Industry Inc., and currently serves as a member of the Board of Directors. Bill also currently serves as the Chairman of the Maryland Poultry PAC.
Bob Frazee | (Former) CEO, MidAtlantic Farm Credit, ACA
Bob Frazee is a financial services and agribusiness consultant with practice focused in the areas of strategy, management, board relations, finance, credit and advocacy. He recently retired after serving for 16 years as the CEO of MidAtlantic Farm Credit, ACA. Bob served on the Farm Credit System's Presidents' Planning Council where he chaired the Regulation-Legislative-Public Relations Committee and the Reputation Management Committee. In that role, he frequently provided testimony before the US House of Representatives Agriculture subcommittees that dealt with agricultural finance as well as briefings for House and Senate Ag Committees staff. He was appointed by Governor Robert Ehrlich in 2005 to serve on the board of the Maryland Agriculture and Resource Based Industries Corporation (MARBIDCO) and in 2006 he was appointed to serve on the Governor's Intergovernmental Commission on Agriculture for the state of Maryland. He served as Chairman of the MD 4-H Foundation. He represents the University of Maryland, College Park on the national Council for Agricultural Research, Extension and Teaching (CARET), and serves as a member of the Executive Committee. He earned his B.S. in Agricultural and Extension Education from the University of Maryland, College Park, and did post graduate work in Administrative Science at The Johns Hopkins University.
Bob Wood | Director, Campbell Foundation – Chesapeake Program
Bob Wood has spent most of his life in the Bay's watershed, living in towns that include Mount Vernon, Richmond, Charlottesville, Gloucester, Solomons, Annapolis, and his current hometown of Annapolis, MD. His interest in the Chesapeake grew out of his many hours fishing, paddling and swimming in its mountain streams, major tributaries, and tidal waters. Bob received a Bachelor of Environmental Sciences from Mary Washington College, a Masters in Environmental Science from the University of Virginia, and a PhD in Marine Science from the College William and Mary. He previously worked for NOAA, as a fisheries scientist at NOAA's Chesapeake Bay Office, as Director of the Cooperative Oxford Laboratory, and as Climate Science Advisor for the National Centers for Coastal Ocean Research. His desire to help restore the Bay brought Bob to the Campbell Foundation where he serves as Director of its Chesapeake Program. In this position, Bob hopes to build upon the already strong partnerships with non-profit, state, federal, academic, and political leaders, to help balance our many uses and demands upon the ecosystem.
Dave Lovell | Owner, Old Mill Farms
Dave Lovell grew up working on his family's farm with his father, and working on the water with his uncle. He has a great love for both. He has been a poultry farmer for 24 years, and he is enthusiastic to be a part of the Delmarva Land & Litter Challenge where he can help Delmarva agriculture become part of the solution to improving the Chesapeake Bay and its contributing waterways. He is married to his wife Tracy, and together they have 2 daughters, Jenny and Sarah.
Hans Schmidt | Asst. Secretary, Resource Conservation – MD Department of Agriculture
Hans Schmidt and his brother Alan are third generation farmers that own and operate Schmidt Farms Inc. The farm grows a diverse variety of crops including corn, soybeans, wheat, hay, tomatoes, green beans and wine grapes. Hans served as the President of the Maryland Association of Conservation Districts, as well as the Soil Conservation Supervisor for Queen Anne's County. He also just completed his term as President of the Maryland Soybean Board.
Jay Ford | VA Eastern Shorekeeper
Jay Ford is the Executive Director and Shorekeeper for the Virginia Easter Shorekeeper (VES). He joined VES after serving in the office of Senator Ralph Northam, where he served as the Legislative Assistant. Previously he served as the State Policy Director for Virginia Consumer Voices for Healthcare and as a policy fellow to Virginia's General Assembly on Natural Resources and Appropriations. Mr. Ford brings over a decade of experience advocating for conservation and the environment with state and regional partners as well as internationally.
Jeff Horstman | Executive Director, ShoreRivers
Jeffrey Horstman is the Executive Director of ShoreRivers, formed by the merger of Midshore Riverkeeper Conservancy, Chester River Association, and Sassafras River Association. Prior to that, he was both the Miles – Wye Riverkeeper and the Executive Director of MidShore Riverkeeper Conservancy. Jeff has served on the Chesapeake Bay Foundation's President's Advisory Council and as a board member of the Chesapeake Bay Trust. Currently he serves as a board member of the following organizations, Harry R. Hughes Center for Agro-Ecology, Inc., the Chesapeake Bay Trust's Conservation Corp's, Waterkeepers Chesapeake and the Aspen/Wye advisory board.
Jennifer Rhodes | Senior Agent, Agriculture and Natural Resources
Jennifer Rhodes, a chicken grower and University of Maryland Extension Educator, has been a leader in the chicken industry and agricultural community for years. She owns and operates with her sons Deerfield Farms LLC, a 110-acre poultry and grain operation. She was president of Delmarva Poultry Industry, Inc. in 2013. She remains an active member of the Board of Directors, Executive Committee, Grower Committee that she chaired in 2006 and 2007, Environmental Committee, and Government Relations Committee. She is a member of the Maryland Agricultural Commission, an advisory group to the Secretary of Agriculture, and has been active in the Queen Anne's County Farm Bureau, Foundation for Community Partnerships, the Queen Anne's County Soil Conservation District, and serves as a member of the Board of Directors of MidAtlantic Farm Credit. Her experiences with 4-H, FFA, and LEAD Maryland have increased her knowledge about agriculture while developing and improving her people and leadership skills. Miss Rhodes was employed for ten years with the University of Maryland Cooperative Extension as a Nutrient Management Advisor.
Karla Raettig | Executive Director, MD League of Conservation Voters
Karla Raettig has over 15 years of experience in the environmental community, most recently heading up the National Wildlife Federation's Louisiana Coastal Restoration program. Before joining NWF, Karla practiced environmental law at the Environmental Integrity Project, the Tulane Environmental Law Clinic, and at the Seattle office of Earthjustice. Karla has an LL.M in environmental and natural resources law from Tulane University Law School and a J.D from Lewis and Clark Law School in Portland, Oregon.
Kelly Shenk | Agricultural Advisor, EPA Region III
Kelly Shenk has a 20 year history with the Agency working closely with federal and state agencies and key stakeholders in the Chesapeake Bay Program on both technical and policy fronts addressing agriculture, toxics, and urban storm water.
Kenny Bounds | Deputy Secretary, DE Department of Agriculture
Kenny Bounds is the Deputy Secretary of Agriculture with the Delaware Department of Agriculture. Kenny has served Delaware farmers for nearly four decades as an executive with MidAtlantic Farm Credit, retiring in 2015 as senior vice president. He previously was director of government affairs and Delmarva regional manager. A longtime advocate for agriculture, he also served as president of the Delmarva Poultry Industry, Inc., trade group and president of the LEAD Maryland Foundation. He was honored with the Secretary's Award for Distinguished Service to Delaware Agriculture in 2016. He holds a degree in Agronomy – Soils from the University of Maryland, College Park, is active in the Boy Scouts of America, and lives near Laurel.
Kevin Cline | Environmental Specialist, Virginia Dept. of Environmental Quality
Kevin Cline conducts permit compliance inspections at wastewater discharge facilities and confined animal feeding operations in Northampton and Accomack counties on Virginia's Eastern Shore. Kevin graduated from Virginia Tech in 2011 with a B.S. in Environmental Science. He recently joined the DEQ after working in environmental consulting for several years and is excited to bring his prospective to the organization.
Kristen Hughes Evans | Board Member/President, Sustainable Chesapeake
Kristen Hughes Evans specializes in identifying innovative approaches to pollution-reduction that meet multiple goals such as improved crop yields and reduced production costs for farmers, or youth job training and beautification in urban communities. She is currently providing overall project management for the Farm Manure to Energy Initiative, a Chesapeake Bay-wide effort to evaluate performance of farm-scale manure to energy technologies that can facilitate the transport of excess nutrients out of high-density animal production regions.
Kurt Fuchs | Government Affairs Officer, MidAtlantic Farm Credit
Kurt Fuchs is the government affairs officer for MidAtlantic Farm Credit (MAFC). In his role, he provides leadership and mentoring in MAFC's legislative and public affairs programs, coordinates association participation in various state and federal programs, and works with senior management in development of new programs. He is a registered lobbyist in MD, DE, and PA, and prior to joining Farm Credit in August 2012, Kurt was assistant director of government relations with the Maryland Farm Bureau for 9 years. He is a past president of Delmarva Poultry Industry, Inc. and he continues to serve as chair of the organization's government relations committee.
Lindsay Thompson |  Executive Director, Maryland Grain Producers
Lindsay Thompson is a native of Maryland's eastern shore where she grew up on her family's grain farm and currently resides with her husband Jared and their daughter. She has a bachelor's degree in political science from Washington College and a master's degree in environmental policy from the University of Maryland. Thompson is the owner and operator of Thompson Ag Consulting providing association management services for agricultural non-profit organizations including the Maryland Grain Producers, Maryland Association of Soil Conservation Districts, and Delaware-Maryland Agribusiness Association.
Mark Hoffman | Maryland Director, Chesapeake Bay Commission
Mark L. Hoffman is the Chesapeake Bay Commission's Maryland Director, and the most recent addition to the Commission staff. A life-long Maryland resident, his interests in the environment and conservation where nurtured by becoming interested in birds and birding at an early age, a passion he still pursues today. After graduating from Cornell University (B.A., Biology) and the University of Florida (M.S., Wildlife Ecology), Mark began a 31-year career with the Maryland Department of Natural Resources. Ultimately advancing to the position of Assistant Secretary for Mission Support, he oversaw all the finance and administration functions for the $300 million agency. And given his science background, he was always able to bring that expertise to bear on administrative and budget concerns. Mark also had extensive engagement with the Maryland General Assembly on fiscal and policy issues, a skill-set well suited for the Commission.
Michael Phillips | Director of Special Projects, Perdue AgriBusiness
Mike Phillips has been a part of Perdue AgriBusiness for 35 years. He has been the Director of Special Projects since 2006. In addition to his work with Perdue he is a member of GEAPS, as well as The Grain Elevator and Processing Society. Mike is a former Board Member and Chairman of the Lower Shore Land Trust from 2004 through 2014.
Nancy Nunn | Assistant Director, Harry R. Hughes Center for Agro-Ecology
Nancy Nunn works closely with the Center's Board, agriculture and environmental communities, local governments, and other stakeholders to address the issues impacting Maryland's working lands. The Hughes Center focuses on bringing together diverse parties to address issues and identify solutions. Nancy earned her BA in Political Science and MA in History from Washington College. She is part owner of a local cheese company and served as a 4-H leader and member of the Kent County Ag Center Board. Her other passion is education and she currently serves as Vice President of the Horizons of Kent and Queen Anne's Board.
Sarah Harrison | EHS Operations Associate, Tyson Foods
Sarah Harrison works in environmental management at Tyson Foods in Temperanceville, VA. She joined Tyson Foods two years ago after graduating from the University of Georgia with a degree in Poultry Science. While she has only been on the Shore for a short time, she is excited to be a part of the DLLC Steering Committee, and helping develop solutions for the poultry industry and local communities on the Eastern Shore. Sarah is marrying Cameron Linton who helps to manage two local, family chicken farms that have been in operation for over 50 years.
Terron Hillsman | MD State Conservationist, NRCS
Terron L. Hillsman, Ph.D. is State Conservationist for Maryland USDA-NRCS. He has worked for 25 years with the agency in multiple positions and a variety of states including Tennessee and Massachusetts. He grew up on a small family farm in West Tennessee and earned a B.S. in Agriculture at Tennessee State University. He has also completed graduate studies in Management and Business Administration culminating in receiving a doctorate in Business Administration from the University of Tennessee.
Friends of DLLC